God Complex in Trading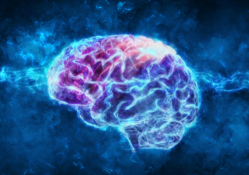 Intro
I recently got in my ears a song from Stratovarius called "
Hunting High and Low
". I listened to the lyrics of the song and immediately it flashed in my head: "Is that about trading or what?" :) Or at least it could be…
Well, it is like that, when you do something and you have a full head of that, so you see that everywhere. Even where it is not. But there it was…
The lyrics of the song talks about the wind and the coming storm, where we spread our wings and let ourself be carried away by the wind. High and Low. Sometimes we may win, sometimes we'll lose.
Is it not the same as with the trend waves? When our position is drifting on the trend wave. Up and down. Hunting High and Lows. 
If I was inclined to something in trading, it was just trends. 
"
Trend is your friend
" they said. 
But the reality is, that the most of the time market is not trending. And when we talk about Forex, it almost makes no sense to talk about the trend at all.. Even though…
So why the Trend is something what attracted me the most, despite the fact that most of the time market is not trending? Exactly that's why.
Psychology plays a greater role in trading than strategy itself. So when you decide to use any kind of the strategy, it should reflect your personality first.
What does it mean exactly?
One of my greatest fears in trading was the "God Complex".
It is very dangerous to get used to the fact that you are still right. And it's very easy to get used to it. 
Naturally with the hand in hand it comes with expectations that it will be still like that, or at least it should be.
For me this was a potential trap.
That's why the strategies where the success of the trades was smaller was much more suitable for me. Market is trending 30% of the time and 70% goes to the side. But when you have the RRR set correctly so we can achieve positive results over a longer period of time.
I couldn't get used to frequent winnings in such a trading style. So I could have avoided thinking that I could beat the market and that it is my great ability to achieve these results, etc.
Conclusion
But we're all different. What works for me, it doesn't have to work for you. However, we have to start trade the market with the fact that we will reveal ourselves to ourselves. And we have to do it sooner than the market does it for us or it will make us do it. We need to know our weaknesses to prove them as our advantage. So...  
I'm starting my journey, I'm drifting away with the wind, I go
I am Hunting High and Low…
                                                                       -- Stratovarius