What is this project about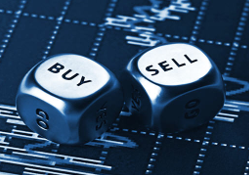 Intro
The financial market is becoming more and more popular and one of the reasons is by developing technology that creates big impact on the financial market.  Only financial companies had access to this market in the past, not until recently. Thanks to technology, it became available to general individuals.
The financial market offers an opportunity to build assets and there are many ways on how we can do that. But this project will only focus on this part of financial market: on
Forex
and
CFDs
(Contracts for Difference), probably the most popular and in some way the most dangerous. Nevertheless of how dangerous it is, I know it will be attracted for many; the same like it was/is for me.
In the last few years there were many grown companies that allow you access to the financial market and you can see that there are many promising ads from each side.
Then we might expect that maybe you will ask yourself:
"Is that possible for me too?"
But first It's good to understand few points of the dark side and bright side and know what the truth is and what myths about before anoyne makes decision to be full time trader.
Dark side:
- You will be losing your money.
Not because there's something might be wrong with you (don't take it personally) or with the market itself. It can happen possibly because of your bad, unrealistic or big expectations. Trading is very different in this case. Comparing to things on what you learn from school or what your employer expects from you.  Loss is part of trading and you cannot expect trading without losing. There is no strategy with 100% success. Even professionals traders are not 100% accurate.
But how much you will loss? It depends on you. And how often? Again it depends on you. But you should know and accept you will loss.
And for sure at the beginning you might lose more. But it's ok. It's just part of the process to become a successful trader. And "learning costs". So just take it as your tuition fees.
- You will not become a rich.
Honestly speaking, there is a big opportunity on the financial market. However there is no such thing as fast and easy way to earn without any effort. Sad to say but that (becoming rich) will not happen. Well at least not now or not in the next couple of days. Maybe one day but not today. And if it will occur too early (becoming rich), you have to understand it's just pure luck and it has nothing to do in being an expert on the financial market. It is needed for you to see things and be realistic because next time it can be exactly the opposite.
Bright side:
Perhaps this may not be a bright side for you. It really depends on your expectations. Just like in your current profession or business or sport, it takes time and it takes work. There's no difference in this case and it doesn't matter what is your educational attainment. If you make effort and you dedicate your time for that then whoever you are now, whatever you're doing now - you can be a successful trader. Everything can be learned, you just have to have real outlook and don't be too naive. At the end it can costs you more.
Words can be deceiving and I know if somebody tells you that there is a way on how to make money in an easy way you might believe it. It is understandable. It is alluring to listen to anyone who tells you that making money with trading is easy and you can become rich.  Than to someone who tells you that you should sit on your butt and make some study/research first before you do anything.
Though you want to consider it, there's this doubtful conscience inside you telling all this sounds like a fairy tale. And this feeling is right. Stick to it; and you will have a chance. Be skeptical; and you will have a chance.
Conclusion:
This project is not about making money, but about the process from my point of view and about trading tools what helps in my trading. I honestly believe that money is something that will come naturally if we increase our personal value as we gain more information and more experiences. Money should not be the main goal. The goal should be the way of improving ourself. 
I believe:
Successful traders are made,
not born.